Regular price
Sale price
$24.95
Unit price
per
Sale
Sold out
The Original T-Grip™ 
A new type of golf club grip that has been shown to improve your swing and lower your score. 
It's simple! In addition to the fantastic RAIN-RESISTANT traction between your hand and the club, the T-Grip™ transforms your club's CIRCULAR GRIP into a NON-CIRCULAR GRIP! The non-circular grip provides you with significantly INCREASED CONTROL of the angle of your club. Like the molded handle of a kitchen knife, the T-Grip™ allows you to FEEL when the club is straight! The T-Grip™ gives you the power to manipulate the club to KEEP YOUR SHOTS STRAIGHTER AND LONGER THAN EVER!
It comes with a ball marker that fits into the end of the T-Grip™ so you never lose it.
In your T-Grip™ package you will find:
Small: 1 small T-Grip™ and 2 standard ball markers
Large: 1 large T-Grip™ and 2 standard ball markers
Small + large combo: 1 large and 1 small T-Grip™ and 2 standard ball markers
*colors may vary
Need help picking a size? Click here to read about our different sizes
Share
View full details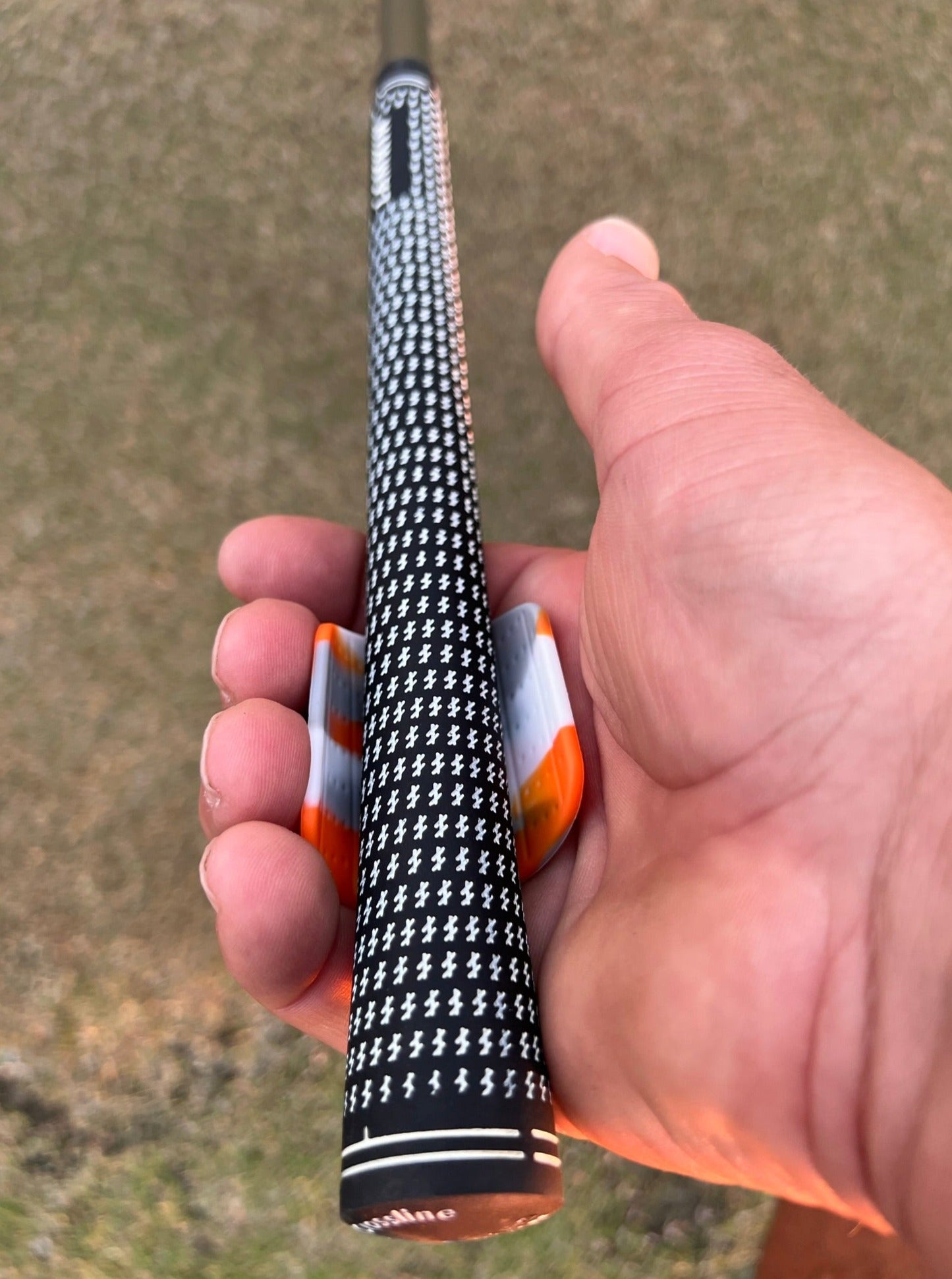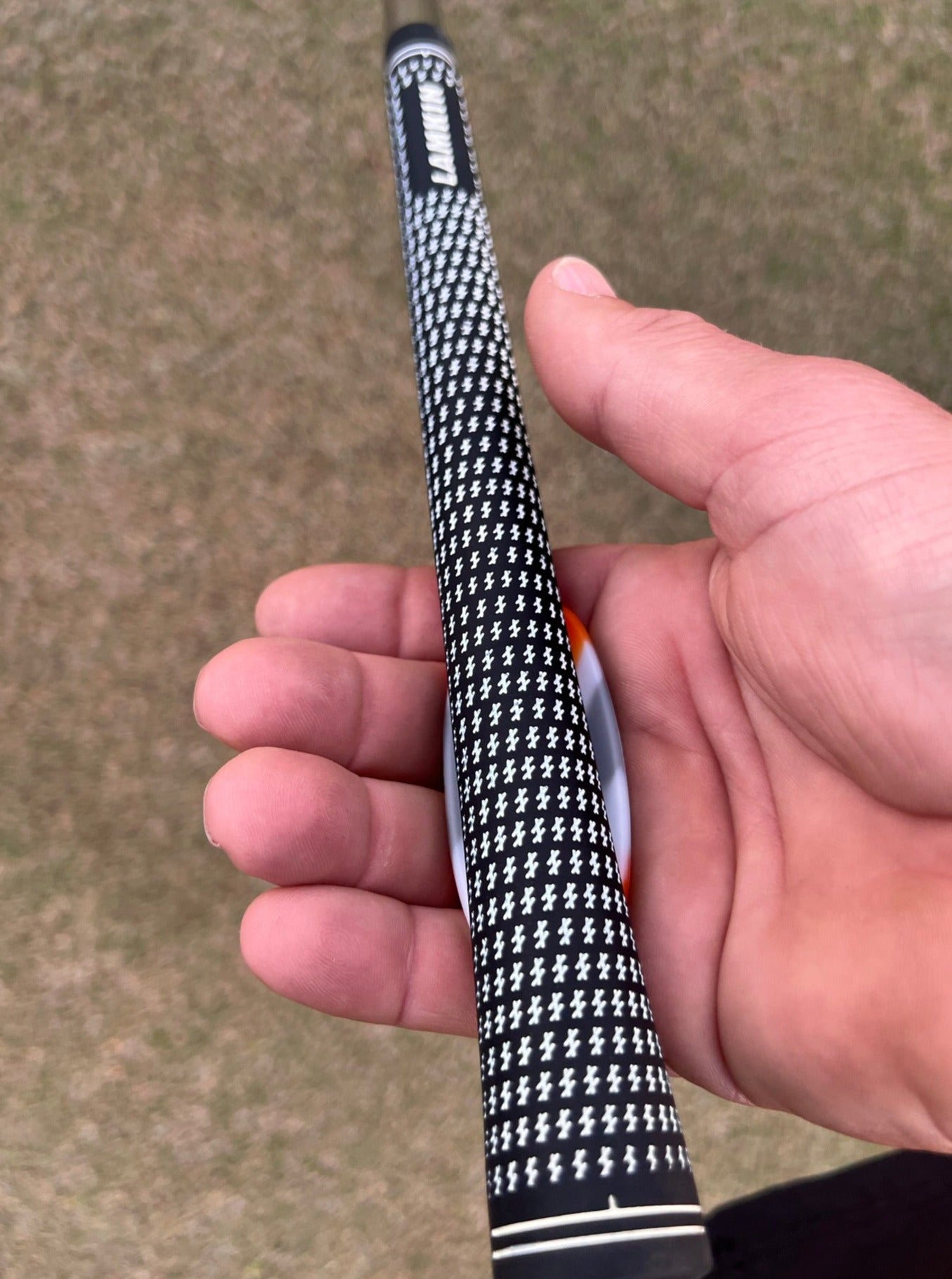 How to pick the right size T-Grip™
Small
The small sized T-Grip™ has a comfortable fit in the hand between the ring and middle finger on the lead hand or trail hand for total control over the club face for the average golfer.
Large
The large sized T-Grip™ has the same great feel and benefits as the small but is ideal for golfers looking for even more grip. A golfer with arthritis, tendonitis, missing digits, lack of strength, and other challenges would get a better grip around the handle of the golf club grip with the larger size.
F.A.Q about the T-Grip™
Benefits

The T-Grip™ is a revolutionary product to provide you the best grip possible during your golf game with or without a glove.

More than 70% of golfers hold the club wrong and don't even know it. Many will try and work on other aspects of their game when it's the way they grip the club. With a T-Grip™ you will learn to hold the club lightly in the hand which gives more face control.

Here at T-Grip™ we have created the only golf aid that allows you to feel the release. You can feel what is happening with your swing and with your club face - open, closed, or square.
How to use the T-Grip™

Step 1 - Put the T-Grip betwen your ring and middle finger.

Step 2 - Place the golf club to line up along the writing "T-Grip" on the grip.

Step 3 - Grip the golf club like you normally would and you will be able to feel what the face of the club is doing with your swing.

Step 4 - When taking a swing, the grip pressure will be consistent throughout the full swing.